FOUNDER CHAIRMAN
Dr. N P Rao, did his graduation in 1988 (MBBS), followed by post graduation (MD) in Internal Medicine in 1992 from B.J. Medical College and Sassoon group of hospitals (Pune)
After getting an experience in various sub-specialties of Internal Medicine, Dr. Rao started an office based practice in 1993-1994. In 1998, Dr. Rao started a 32 bedded hospital, which expanded into the present multispeciality hospital in 2011. Rao nursing home delivers tertiary care facilities and caters to the communities in south Pune city.
After experience in various branches of medicine Dr. Rao started his clinic in 1993-1994. He started his own 32 bedded private nursing home in Bibwewadi, Pune in 1998. In the year 2011, he established a 123 bedded Rao Nursing Home, a tertiary health care center with state of art facilities on Pune Satara Road.
The new set up is already ISO: 9001:2008 certified, and got the prestigious NABH accreditation by Quality Council of India on 10th December 2014 and is the first hospital in South Pune to be accreditated.
Dr. N P Rao has specialized as a Clinician with special expertise in Cardiology, Diabetology and Neurology.His areas of interest include patient care and clinical practices, hospital infection control strategies and practices, quality improvement programmes, aimed at improving quality care.
He is a "Life member" of Indian Medical Association & member of Indian Society of Critical care of medicine, Hypertensive society of India, Quality council of India and , Pune Bibwewadi Dhankawadi General Practioners Association.  He is an associate fellow of the American College of Cardiology.
Dr. N P Rao was appreciated and felicitated for his work in the field of medicine by various prestigious awards like:
Dr. B.C. Roy award for contributions in the field of clinical medicine (2011).
All India Anticorruption Award (2012).
For outstanding work in healthcare by Bibwewadi Kala Krida Mahotsav.
Indira Gandhi Award from Anticorruption committee (2010).
For contribution in field of medicine by Chakan heart foundation.
An entrepreneur who believes in delivering holistic and total health care facility under one roof through hard work and honesty.
A thorough clinician and the driving force behind the success of RNH!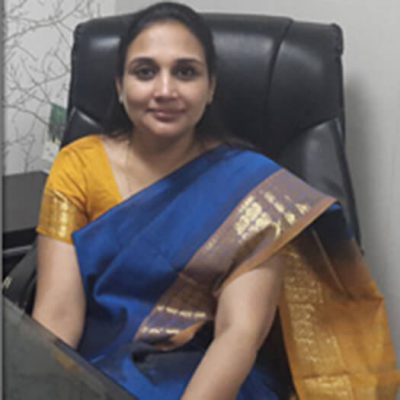 Dr. N. Gita, Co-founder of Rao Nursing Home graduated (MBBS) from BJ Medical College, Pune in 1994 and did post graduation (MD) in Medicine from Sassoon Hospitals in 1998.
She, along with Dr. N.P.Rao established their 32 bedded nursing home at Ayodhya Complex and later on shifted to the existing premises, a tertiary health care set up with 123 beds, possessing ultramodern health care, diagnostic, curative and rehabilitative facilities.
To upgrade her technical expertise with administrative acumen, she underwent one year Post- Graduate Diploma Course in Hospital & Health Care Management and Post-Graduate Diploma in Medico Legal Systems from Symbiosis Centre of Health Care, Pune.
She has also done certificate courses in Infectious Disease in PD Hinduja Hospital and Medical Research Centre (2012), "Management of Medication & Patient Safety" by NABH (2014). "Good Clinical Practices Training workshops" for Ethics Committee Members conducted by Chest Research Foundation, Pune and "Basic & Advanced Care Life Support "workshop organized by Maharashtra Medical Council at Symbiosis Institute of Health Science. She has completed Program of implementation of NABH standards in 2011.Dr. N Gita is a life member of Hypertensive society and Indian Medical Association and Indian Society of critical care.
She has been NABH Accreditation coordinator for Rao Nursing Home and was instrumental along with the team of RNH in bringing home the prestigious NABH accreditation under the aegis of Quality Council of India on 10th December 2014.
Her areas of interest include Intensive care, Infection Control, Patient care, Safe clinical practices, and implementation of quality control programmers aimed at improving quality care. Recently she has completed the course as Certified Health care Quality Practioner (AHPI) and has also passed the Instructor Course of BASIC (Basic Assessment and Screening in Intensive Care patients) from Chinese and Hongkong University.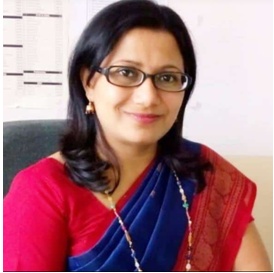 B.H.M.S., MBA (Hospital Administration)
Certified Advanced Quality Implementer
Medical Superintendent
Dr. Sushila Kawade is working as Medical Superintendent at Rao Nursing Home from July 2022.
Before taking over the reins as Medical Superintendent she was working with multispecialty hospital as a Quality Manager and teaching for all campus.
She has 25 Years of experience in Healthcare & hospital management & in Teaching Hospitals. 12 years of experience in Hospital Quality Management & NABH Accreditations, ISO: 9001:2015 QMS Certifications in Healthcare. She has Developed Virtual Training Series on need based topics in Hospital Quality & patient safety. – Done more than 12 programs.
She is a certified NABH Internal Assessor for – Full NABH Hospital Accreditation, NABL, NABH – Blood Bank, NABH – Ethics Committee, NABH – Nursing Excellence, NABH – SFE I and NQAS – Internal Assessor of Public Hospitals
She is a Consultant of NABH, assisted 40 hospitals in getting various accreditations & Certifications.
She is a State Chairman of Maharashtra – CAHO, a Program Director & Faculty for CAHO- NC Closure Program and Infection Control & Patient Safety Program
She is a Specialist Lead Auditor in Bureau veritas, ISO: 2008:2018 QMS Certification.
She has few publications in National and International Quality and Patient journals Global Journal on Quality and Safety in Healthcare 3(4):139-143 DOI:10.36401/JQSH-20-3